There are currently no events
2015 Incidents
Fire
EMS
Jan
0
0
Feb
0
0
Mar
0
0
Apr
0
0
May
0
0
Jun
0
0
Jul
0
0
Aug
0
0
Sep
0
0
Oct
0
0
Nov
0
0
Dec
0
0
Total
0
0
Past Incidents
2014
3245
2013
3301
2012
3504
2011
3294
2010
3273
2009
3108
2008
2952
Web Counters
Website Visitors
Since
November 4, 2010

Visitors Today
Jan 31, 2015

We are proud members of the following organizations:


Copyright © 2015 North Babylon Volunteer Fire Company


Duplication of text, photos, or any other content on this website is prohibited without permission of North Babylon Volunteer Fire Company. If you have questions, please contact us at info@northbabylonfire.org
National Weather Service Alerts for Suffolk County, NY
Welcome to the Official Website for the North Babylon Volunteer Fire Company
The North Babylon Fire Company is requesting your assistance again this winter in maintaining fire hydrants. If there is a fire hydrant near your home, please keep the hydrant clear of snow so that it can be located in the event it is needed. Also, please remember not to plow or blow snow around fire hydrants when using your plow or snow blower.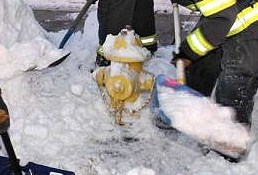 Change Your Clocks, Change Your Batteries

Chiefs Office, November 02

As daylight savings time ends on Sunday, November 2, 2014 The North Babylon Fire Company is reminding residents to make another change that could save your life — change the batteries in your smoke detectors and carbon monoxide alarms. Fire officials suggest the time-change is a perfect time to test all smoke alarms and replace batteries to ensure they are in proper working order.

Communities nationwide ... (Full Story & Photos)

Halloween Safety Tips

Office of the Chief, October 31

Halloween Safety Tips
•Halloween is meant to be spooky and fun but it's also important to keep it safe for your children, your friends and yourself.

•Teaching your kids everyday safety such as not getting into cars or talking to strangers, watching both ways before crossing streets, will help make them safer when they are out Trick or Treating.

•Know ... (Full Story & Photos)

REMEMBERING 9/11/01

Chiefs Office, September 11

It has been 13 years since the horrific attack on our Country on September 11, 2001, where thousands of innocent lives were lost.

On Thursday, September 11, 2014 the 13th anniversary of this tragedy the North Babylon Vol. Fire Company will join other local fire departments and dignitaries to participate in a Memorial Service at Cedar beach on the Ocean Parkway at 7:00 pm.

The North Babylon Vol. ... (Full Story & Photos)

North Babylon Responds to Heaviest Downpour On Record

Chiefs Office, August 13

On Wednesday, August 13, 2014 at approximately 5:00am the North Babylon Vol. Fire Company was alerted to a high water rescue on the westbound Southern State Parkway. En route, units were advised by Babylon Central Fire Alarm dispatch they had multiple vehicles stuck in rising water between exits 38 and 39 with people trapped. Upon the arrival of engine 1-8-4 under the command of Lieutenant Tim Harrington ... (Full Story & Photos)


Pickwick Lane MVA with Overturn and Entrapment

Photographer Paul Mazza, August 04

On Tuesday, July 29, 2014 the North Babylon Fire Company under command of First Assistant Chief Cabano responded to a motor vehicle accident with a reported overturn with people trapped. The driver of a Toyota Corolla hit a parked Nissan Altima causing the Toyota to overturn onto it's side trapping the driver. Heavy rescue 1-8-15 and ladder 1-8-6 put multiple tools into operation to remove the roof ... (Full Story & Photos)

Pool Safety

Fire Prevention & Education, July 01

Pool Safety
Did You Know?
• Ten people die from drowning each day in the United States.
• Many children drown in backyard swimming pools and in
small kiddie pools.
• Children between ages one and four are most at risk for drowning.
• Most young children who drown have been out of their parent's
sight for less than five minutes.
• Three out of ten deaths in children aged one to four are caused by
drowning.
• ... (Full Story & Photos)

Tips for Preventing Heat Related Illness

Fire Prevention and Education, June 30

Tips for Preventing Heat-Related Illness
The best defense is prevention. Here are some prevention tips:

•Drink more fluids (nonalcoholic), regardless of your activity level. Don't wait until you're thirsty to drink. Warning: If your doctor generally limits the amount of fluid you drink or has you on water pills, ask him how much you should drink while the weather is hot.

•Don't drink liquids that ... (Full Story & Photos)



Your feedback is important to us! Feel free to sign the guestbook.